Cara Melakukan Root pada Android tanpa Komputer (APK ROOT tanpa PC)
---
Kingo Android Roottelah meluncurkan KingoRoot apk untuk Android, yang memberikan solusi root Android sekali klik universal bagi pengguna Android. Mudah digunakan dan Anda tidak perlu repot-repot menghubungkan ke PC melalui kabel USB.
Sebelum melakukan proses root, pastikan Anda telah menyiapkan segalanya dengan benar.
Daya peranti telah dinyalakan.
Daya baterai minimal 50%.
Koneksi internet diperlukan (jaringan Wi-Fi disarankan).
Izinkan instalasi aplikasi dari sumber tidak dikenal.
Pengaturan > Keamanan > Sumber Tidak Dikenal
Langkah demi Langkah Melakukan Root pada Android dengan KingoRoot APK Tanpa PC
Pengunduhan akan dimulai secara otomatis.

Jika Chrome memberi peringatan tentang KingoRoot.apk, klik > Oke > untuk melanjutkan.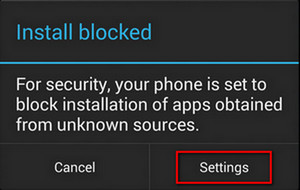 Langkah 2: Instal KingoRoot.apk di peranti Anda.
Jika Anda tidak mencentang "Sumber Tidak Dikenal" di Pengaturan > Keamanan, maka saat instalasi, Anda akan menerima pemberitahuan "Instalasi diblokir", menyatakan bahwa "Demi keamanan, ponsel Anda diatur untuk memblokir instalasi aplikasi yang diperoleh dari sumber tidak dikenal".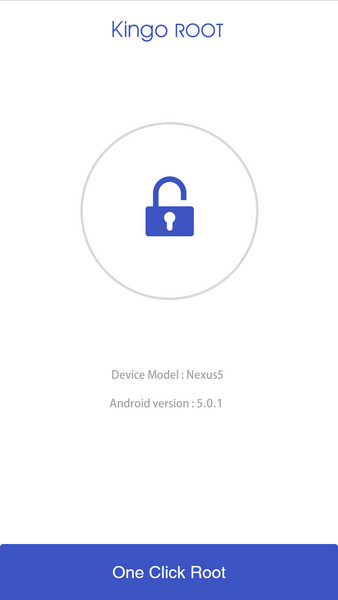 Just follow phone instructions and install Kingo Root on your device and allow installs from "Unknown Sources".
Langkah 3:Luncurkan aplikasi "Kingo ROOT" dan mulailah melakukan rooting.
Kingo Root sangat ramah pengguna dan mudah digunakan. Klik "Root Sekali Klik" untuk memulai proses rooting.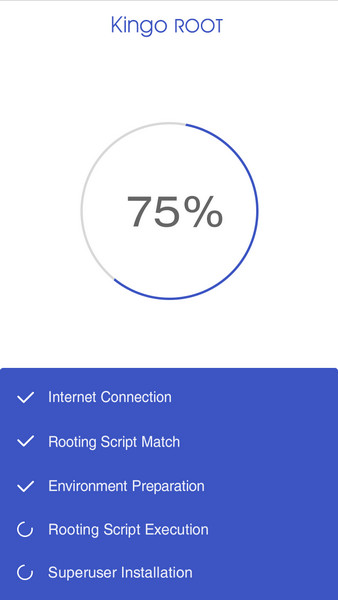 Langkah 4: Tunggu beberapa detik hingga layar hasil muncul.
Langkah 5: Berhasil atau Gagal.
Anda sangat disarankan untuk mencoba beberapa kali ketika melakukan root dengan KingoRoot versi apk. Kami memiliki sejumlah metode rooting yang terintegrasi ke dalam root apk, meski begitu, metode tersebut hanya dijalankan satu per satu.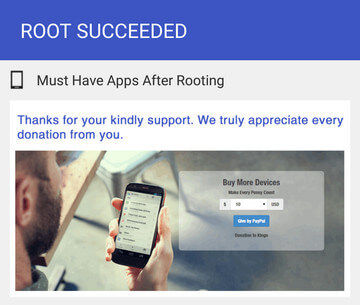 LEBIH JAUH LAGI: Jika KingoRoot APK gagal melakukan root pada peranti Anda setelah beberapa kali percobaan, mohon coba KingoRoot Android (Versi PC), yang memiliki tingkat keberhasilan lebih tinggi karena alasan-alasan teknis.

Bagaimana cara melakukan root pada segala peranti dan versi Android dengan KingoRoot Versi PC?
---
KingoRoot on Windows
KingoRoot Android on Windows has the highest success rate. It supports almost any Android device and version.

KingoRoot for Android
KingoRoot for Android is the most convenient and powerful apk root tool. Root any Android device and version without connecting to PC.

Top Posts